Children's book illustrations
Lola Rose - Barefoot Warrior Queen and the Troll is the first book by Australian author, Samara Ojo.
Lola Rose is the Queen of the forest and looks after all the animals and fairies.
One day she discovers that a Troll is kidnapping her friends to eat them for dinner!
With her bravery, smart thinking and magic powers, Lola Rose figures out a way to solve the problem of the Troll's hunger so that he can leave her friends in peace.
More pages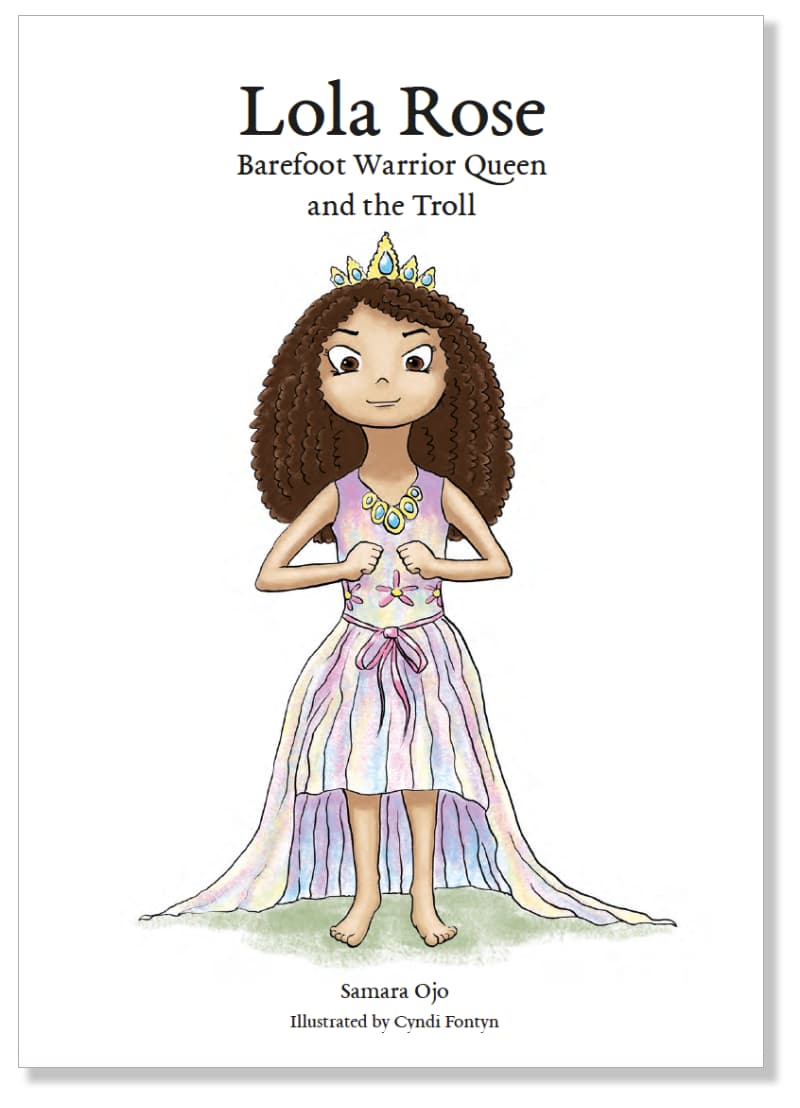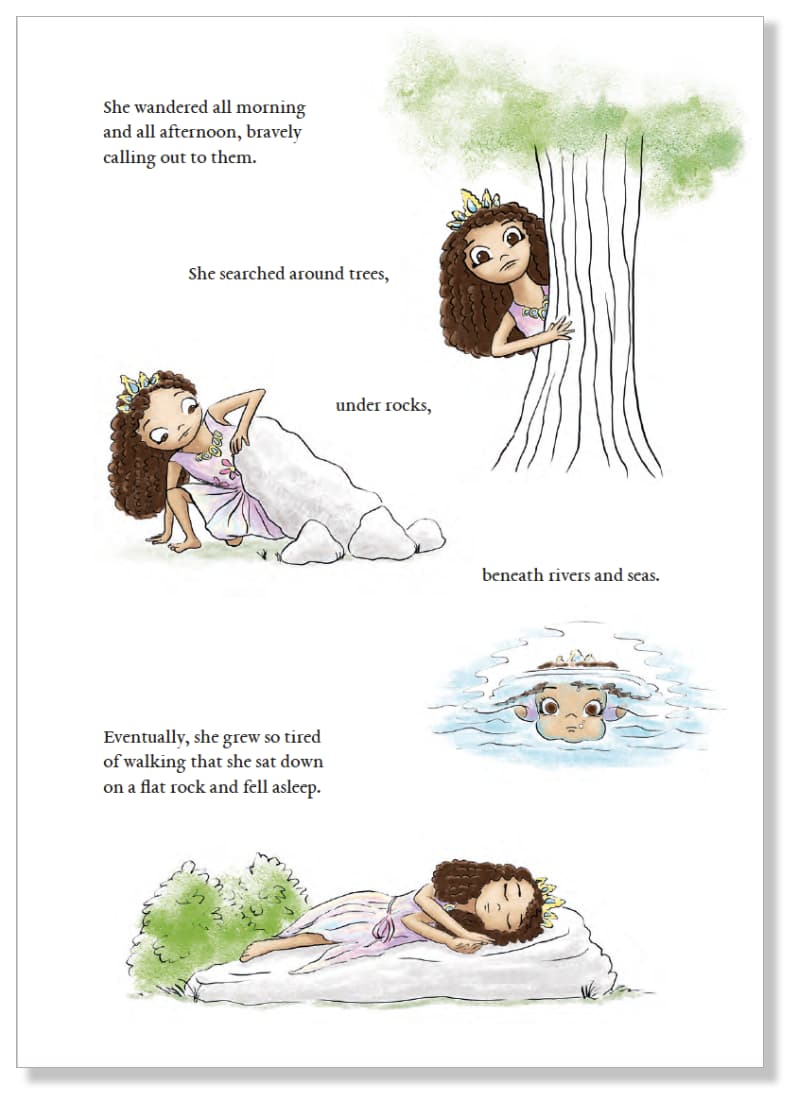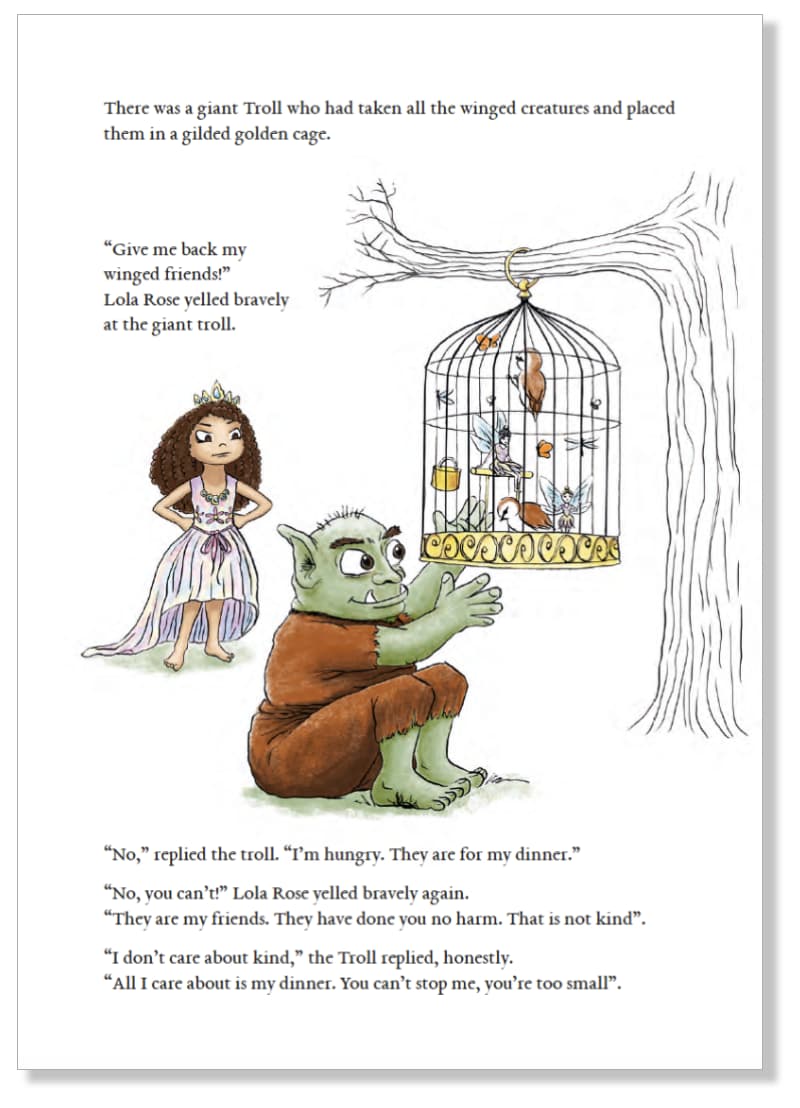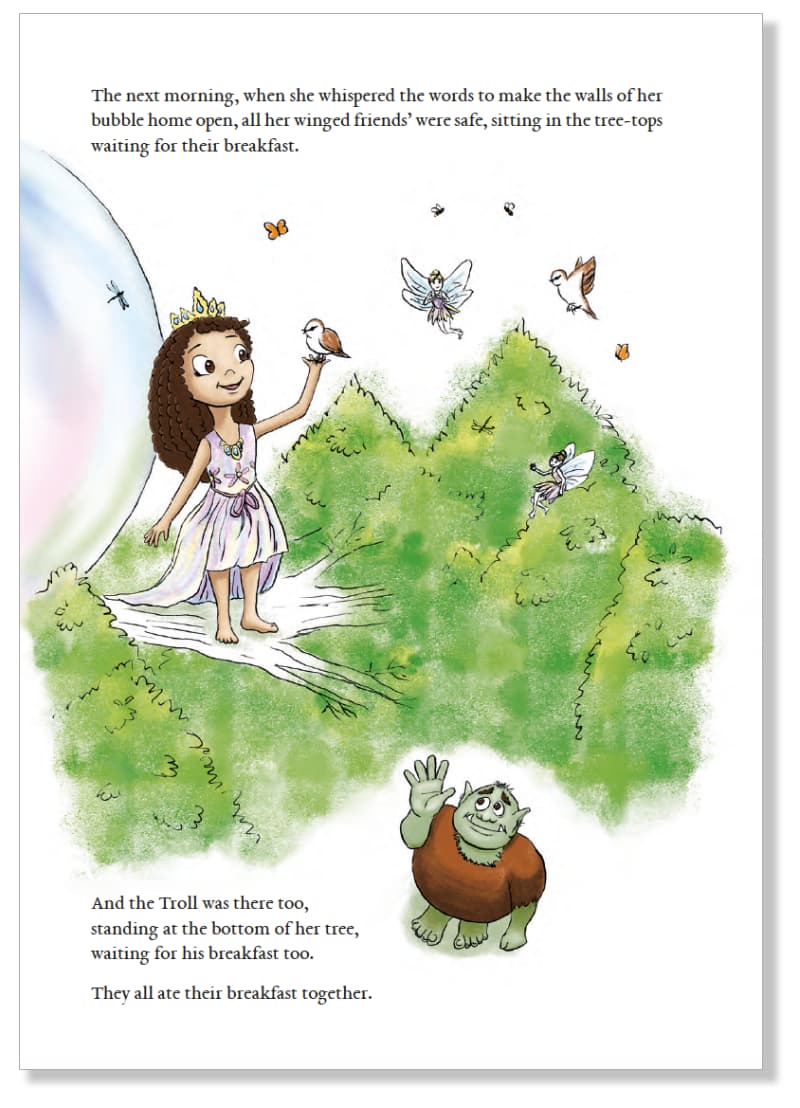 Tech talk
All the illustrations were sketched out in pencil and then inked in black ink on standard printer paper.
Then, I scanned each image using my Epson Perfection V37 scanner and added the colour in Photoshop.
I used InDesign to plan out the pages of the book, add the text and create a high resolution, print-ready PDF file for the printer.