Children's book illustrations
This is the second book in the series of Bunny and Frog by US author, William Leaird Meadows.
Bunny's best friend, Frog, brags that he is the best swimmer in the forest but Fish overhears him and challenges him to a Great Race.
Many creatures come to participate in the race and though I'm not going to say who wins, I will say that the moral of the story is not who wins or loses, but how you play the game.
All in all, Frog learns a valuable lesson and discovers some lasting new friendships along the way.
More pages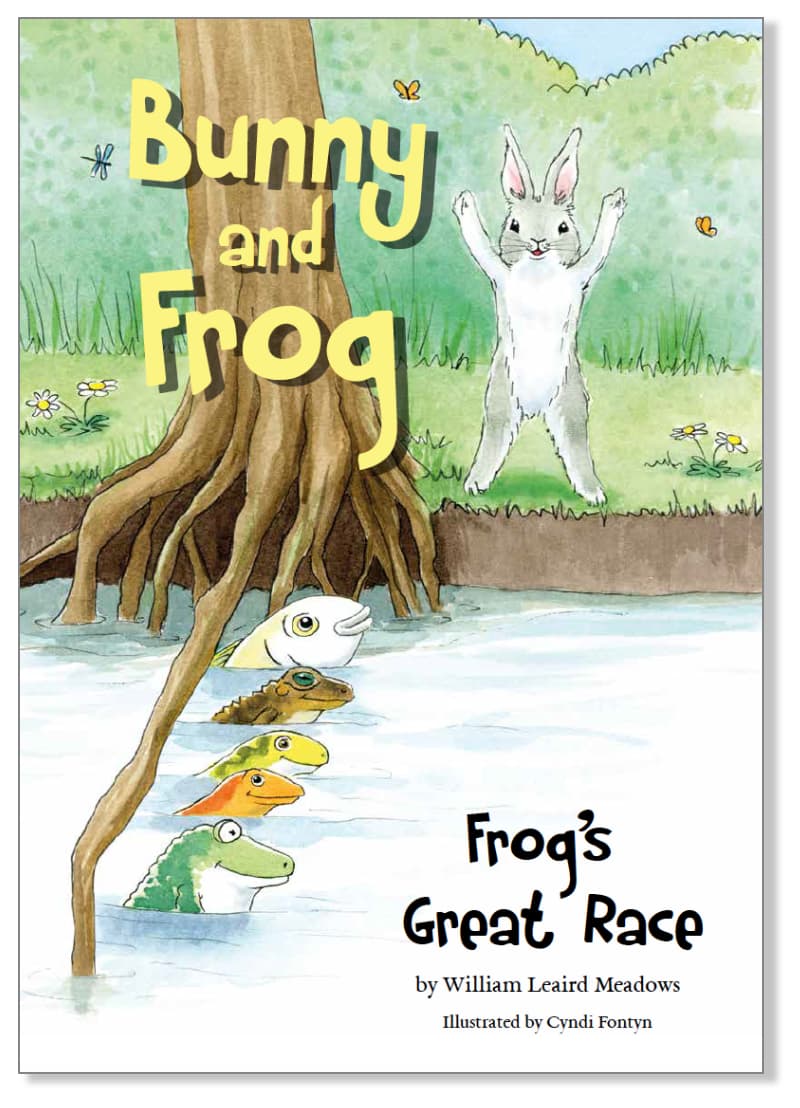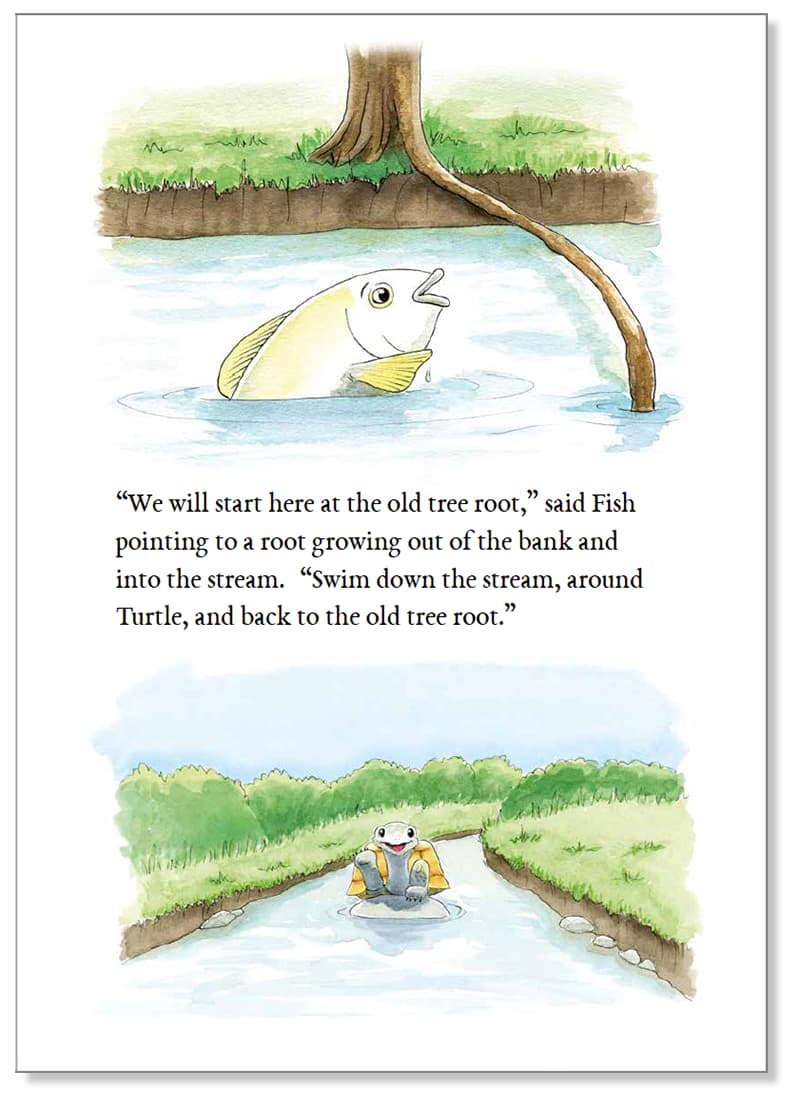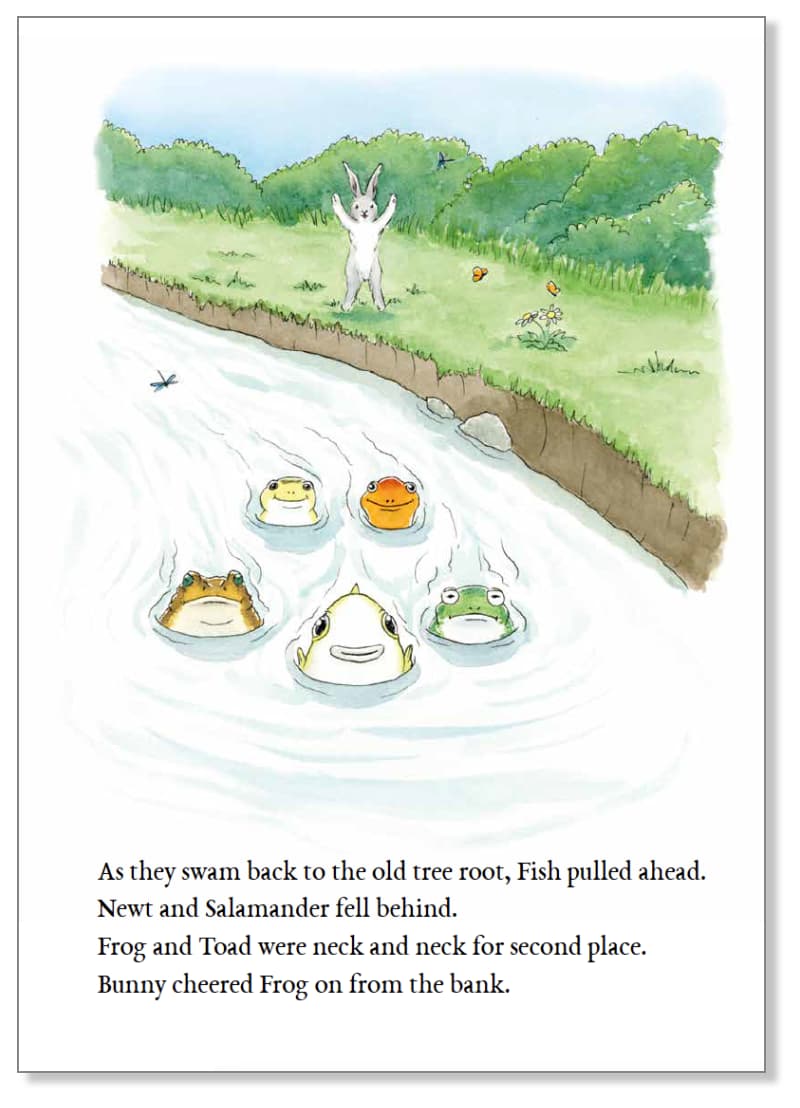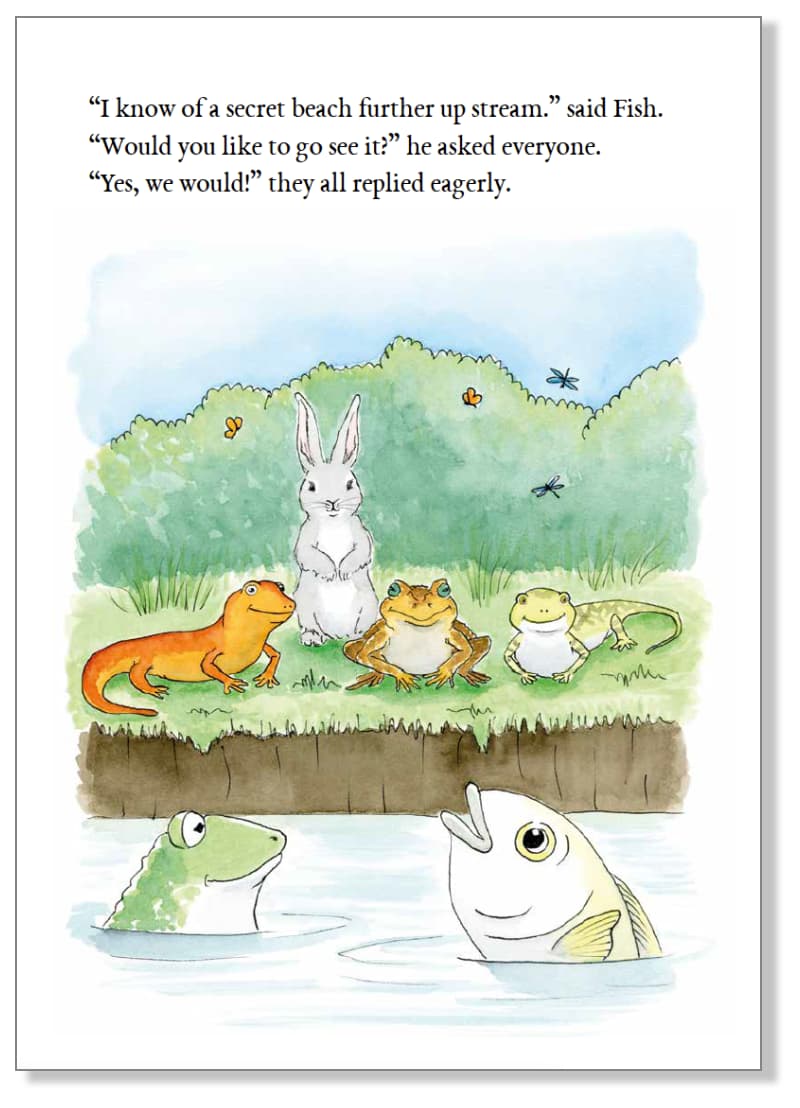 Tech talk
All the illustrations were sketched out in pencil and then inked in permanent black ink using Unipin pens on 300gsm Saunders Waterford 100% cotton hot presed watercolour paper.
The colour work is done in watercolour paint from Daley Rowney, Winsor & Newton, Van Gogh and Royal Langnickel.
Then, I scanned each image using my Epson Perfection V37 scanner and cleaned them up in Photoshop.
I used InDesign to plan out the pages of the book, add the text and create a high resolution, print-ready PDF file for the printer.